How we work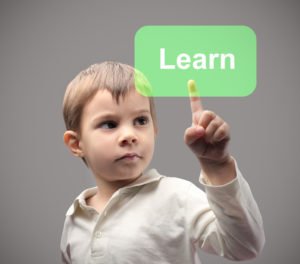 We offer both online and face-to-face tutoring. We understand that face-to-face is what is often thought of when people think of tutoring, and we are happy and able to provide this service. We encourage our clients to also consider online tutoring as it is a more cost-effective way to provide high-quality, convenient tuition with the following benefits:
It is highly effective in allowing for pupil progress: with modern technology and the advances in online meetings that this has facilitated, it is possible to run personal, professional and effective learning sessions online
It is highly convenient: no need to have the house ready for a visitor, or to drive your child somewhere. All that is needed is a connected device
It is familiar: we access lots of content via the internet. It is familiar for you and for your child/student. Having a person come to your house and sit in the same room as you can feel too close in proximity. Having the tutor with you 1-2-1, yet with a screen being the connection, makes it not only convenient, personal and familiar but also helps it to feel secure and comfortable
It is very well set-up: there is no need for downloads, apps, accounts or software. All that is required is a connected device to our website. We have software installed on our website which hosts the call. The software is encrypted and completely secure
It helps us keep our costs to a minimum: We firmly believe that personal, professional, 1-2-1 tuition is a game-changer for students. It can be the difference between coasting and flying; between struggling and succeeding! So that we can offer it to as many students as possible, and keep our costs so that they are among the best rates on the market, we use online tutoring
It is green: no travelling to or from sessions; no traffic; no car fumes
William is an excellent teacher and our son loves his lessons. He is a patient teacher and our son responds very well to his methods. He comes up with fun, age appropriate tasks that keep him engaged. This is quite an accomplishment considering the lessons are online

Parent of a Year 1 student
We are run by experienced teachers with a wealth of experience in helping students achieve in classroom settings. Our tutors this skill-set to our tutoring sessions.. Some 1-2-1 professional help can go a long way to supporting your child/student's education.
We have four main priorities in our tutoring sessions which guide us in our work:
We build a strong, positive and encouraging relationship with our students: this is based on the conviction that good education comes from good communication which comes from good relationships
We identify where your student is up to in their learning in any given area of the curriculum: one of the first thing we will do as we start working with your child/student is to give them an age-appropriate baseline assessment so that we know how your student is achieving. As we move onto new learning throughout the sessions, we will always ascertain what your child/student knows and do not know so that we can personalise the learning to them
We give first-class, professional and personal teaching to your child, based on a good relationship and a clear awareness of what they need to know. This allows for very quick progress as well as (and this is equally important) an encouraging, positive and fun atmosphere where learning is valued in and of itself
We continually monitor and track your child's progress: we routinely recap the learning that has already been done so that your child is sure to retain the new information that is being taught. We keep detailed notes of how your child/student is doing so that it is clearly evidenced how they are progressing and what they have done. We then use these notes to identify the next steps for your child/student, and this informs our teaching going forward
We understand the importance of confidence: both your child/student growing in confidence and you being confident in the service we provide. We offer the first session free so that you can get to know us and how we work. We are confident that you will find us a helpful, professional and high-quality service – one that has your child's well-being and education at the very centre of it.
My child thoroughly enjoys their time together: he has learnt so much and it has really built his confidence

Parent of a Year 6 student